Search
Content
For Authors
For Reviewers
Indexed by

CrossCheck
Conference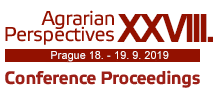 Partners

IT for more effective team collaboration
Z. Havlíček, J. Vaněk, V. Lohr, E. Červenková
Agris on-line Papers in Economics and Informatics, No 1 /2010, March
Abstract
ICT bring new possibilities in support of team cooperation, above all in creation and sharing of common content. On base of comparison of various systems for support of the cooperation it was found out that some systems purposefully solve a flow of time planning in a firm environment (e.g. Novell GroupWise), others supports in various way a cooperation in common contents space (discussion groups, Wiki, WCMS). Changes in approach to cooperation management appear in the social network. A substantial phenomenon of the present systems for cooperation support is their virtuality. The common space is "somewhere" and a user can share (use) it from anywhere, if he/she is connected to the internet. An example still more often used is Google Apps.
Keywords
Collaborative software, groupware, GroupWise, Moodle Forums, Wiki, CMS, social networks, Google docs
Full paper

Full paper (.pdf, 1.49 MB).